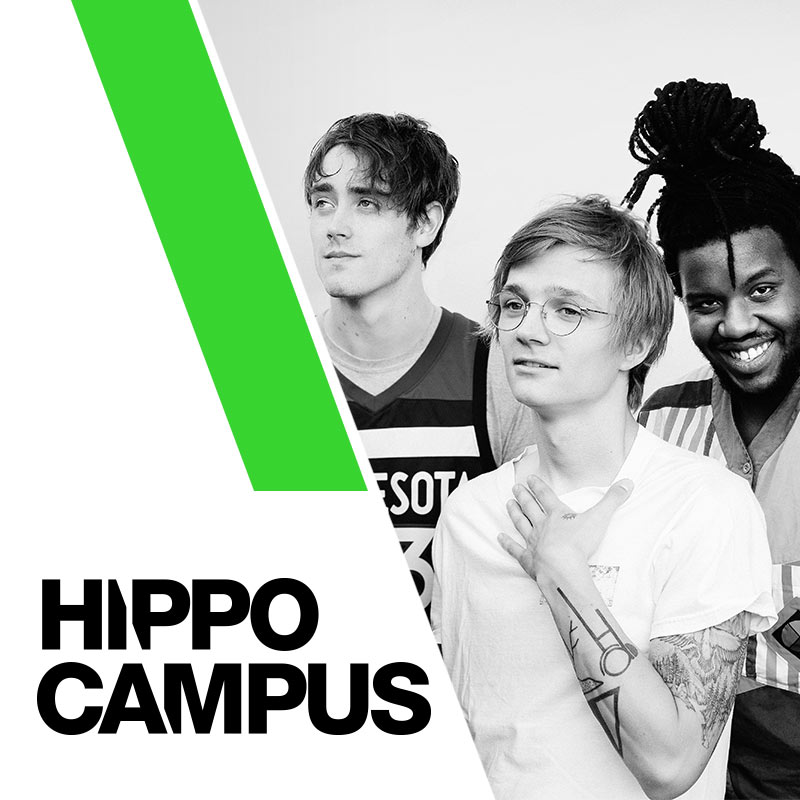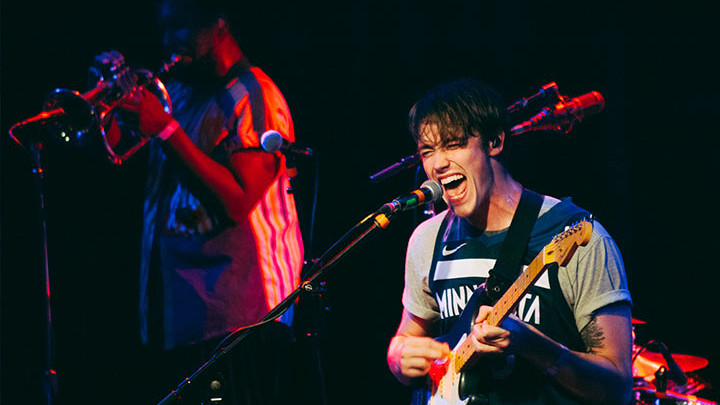 Hippo Campus Swept the San Francisco Independent Right Off Its Feet.
Of all the shows we've been attending at the Independent in San Francisco, Hippo Campus' fans may have lined up the earliest. By the time we arrived to photograph the band after sound check, the queue of hungry fans waiting near the stage wrapped around the block. And good thing they got there when they did, the show quickly filled to capacity and the Minneapolis pop rockers started their set promptly (maybe even...dare we say...early?!) at the scheduled 10pm time slot.

The band, comprised of lead vocalist and guitar player Jake Luppen, guitarist and vocalist Nathan Stocker, bassist Zach Sutton, and drummer / coolest name award recipient Whistler Allen, is jaw-dropping technically efficient. Their precise playing, perfect harmonies, and infallible attention to detail left me wondering how a group of guys so young are already so good. Turns out the group graduated from the Saint Paul Conservatory for Performing Arts and have been playing together since their early teens, which would explain how they so intuitively read and play off each other.
Watch the entirety of Hippo Campus' live performance from The Independent below.
As they cruised through some of their bright pop rock songs like "Violet" and "Buttercup" we bore witness to some of the most gentle and friendly mosh pits to ever exist. It was a warm and familial crowd, eager to cheer every time Jake wiggled his hips or Nathan plucked out a complicated riff. After powering through an hour-ish long set, the band returned for an encore to a satisfied audience. It was all smiles as the crowd meandered back out into the crisp SF evening.