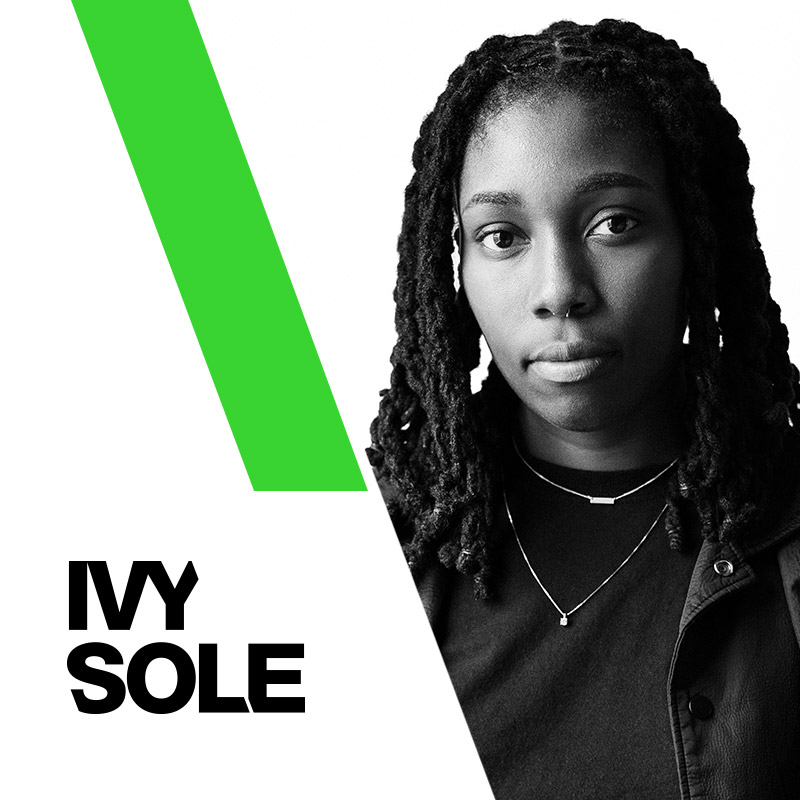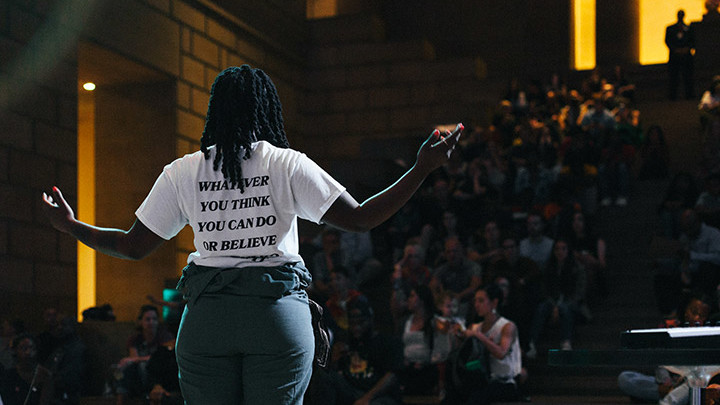 Watch Ivy Sole Perform "Life" from the Philadelphia Museum of Art.

Ivy Sole calls Philadelphia home, so it was only fitting we saw her perform mere feet from the iconic stairs Rocky ran up at the Philadelphia Museum of Art. The rapper took over the museum's Final Fridays series to run through a 50 minute set that perfectly summarized her vibe to new eyes and established fans alike.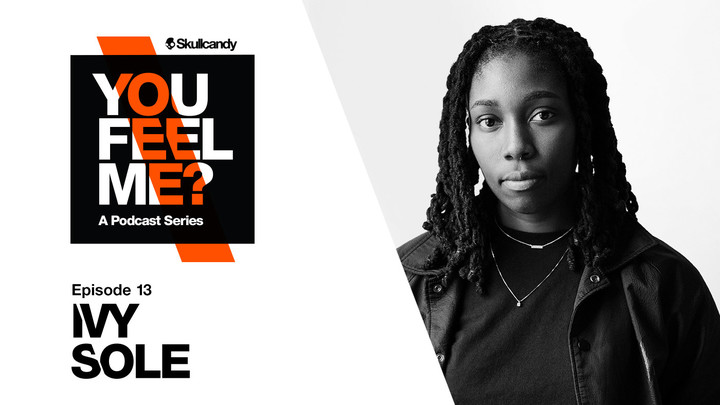 The great hall, with its giant stairwell providing seating and a huge golden statue looking over the scenery, was an idyllic setting for Ivy to display her talents. She performed with a full band of guitar, keys, bass, drums, and herself on the sampler.

Check out the Ivy Sole You Feel Me? Podcast Interview.
Watch the Podcast
Watch Ivy Sole's Full Performance Below.

Let's be honest, gigs at public spaces like this are an uphill battle. Museums have reputations to uphold so they probably don't want things getting too rowdy, and in an environment like this no one really wants to be the first person to break norm and turn up. So the audience was a bit subdued, and really far away from Ivy, so there was a bit of a disconnect at times. But she still performed with confidence and grace and had the diverse crowd of literally all ages (from toddlers to grannies) finding common ground in vibing to Ivy Sole records.

Be sure to look out for her new record Overgrown wherever you stream music.