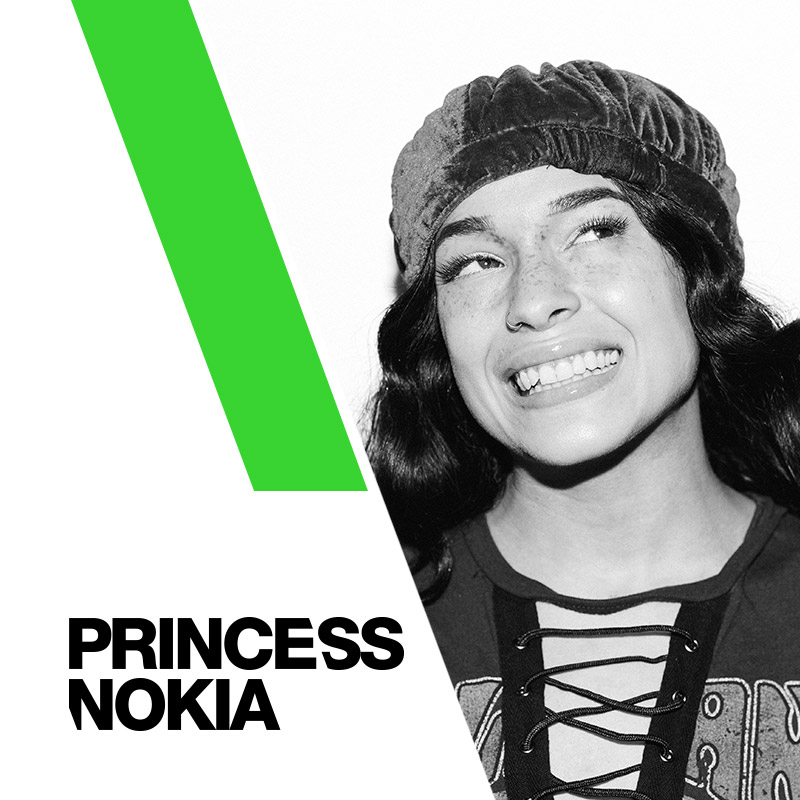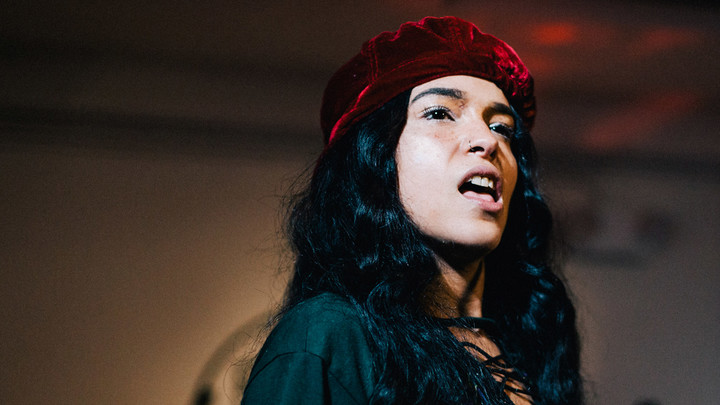 Watch Princess Nokia perform 'Brujas' at the The People's Forum in New York.

Princess Nokia performed a benefit show in New York to raise money for victims of Hurricane Maria in Puerto Rico. It was an intimate affair, the stage barely elevated her from the crowd, and she truly seemed surrounded by her people. The faces in the crowd displayed exactly what she spoke on during her sprawling speeches between songs. These were the women (and some men) she was making her art for. These were the people she hoped would find representation in her music.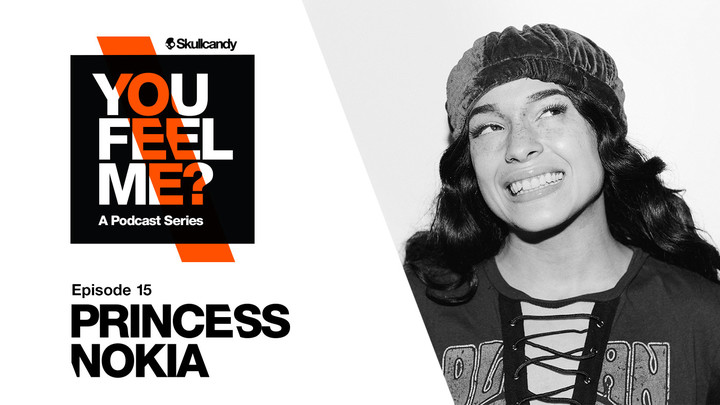 She played a lively mix of music from her 1992 Deluxe rapalbum and her emo / rock leaning mixtape A Girl Cried Red. The amount of absolute swagger she possesses can not be overstated. She is a pure performer, her energy is contagious, and her magnetism is palpable. It is impossible to take your eyes off her while she's tearing through androgynous anthems like "Tomboy" or vulnerably emoting heart on her sleeve songs like "Flowers and Rope." The audience knew every line, word for word.
Check out the Princess Nokia You Feel Me? Podcast Interview.
Watch the Podcast
Watch Princess Nokia's Full Performance Below.
As a white man rapidly approaching middle age, it was easy to feel like I didn't belong in this space. The music is unapologetically not for people that look like me. It's made for people that look like her. At times I felt as though I'd intruded, but the audience made sure everyone felt included. Princess Nokia sporadically doled out hugs and kisses like she'd just entered a family reunion. Maybe she does that at every show, or maybe it was because it felt like she was truly performing in front of family.