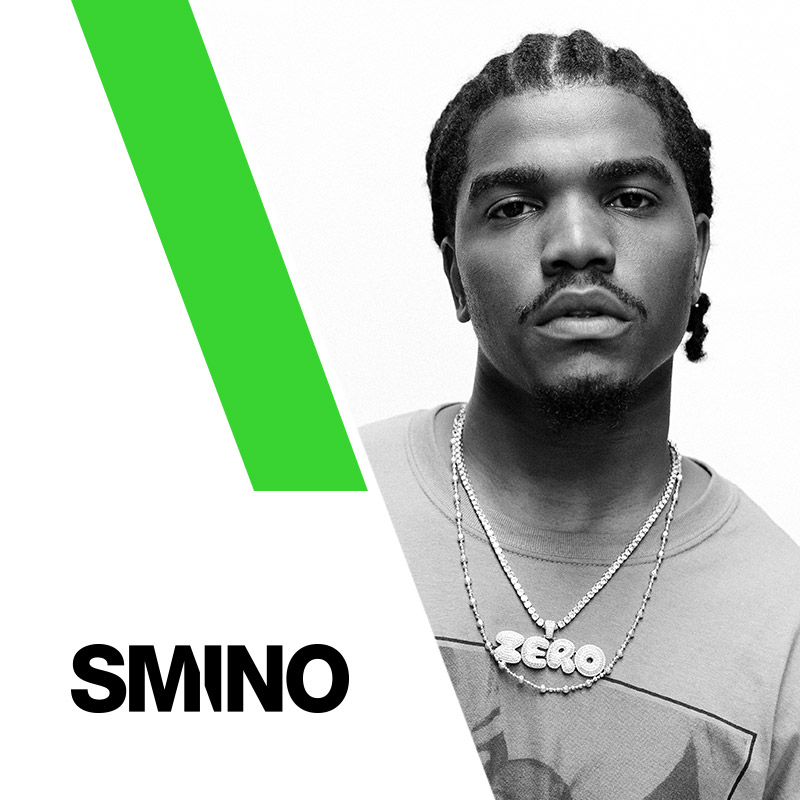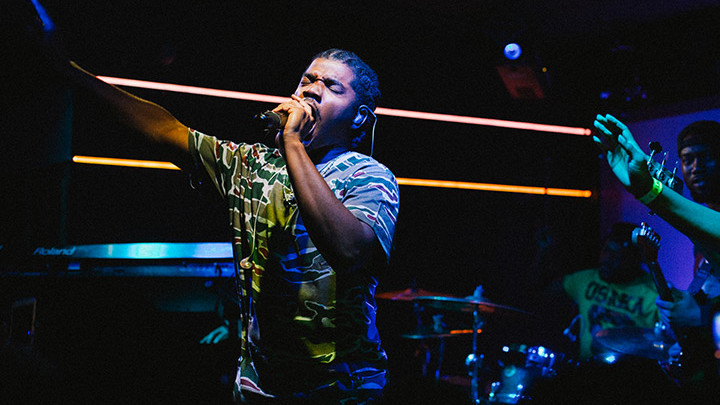 Watch Smino Perform "Maraca" At Elsewhere In Brooklyn.

St. Louis by way of Chicago rap phenomenon Smino brought a big mood to the small room of club Elsewhere to celebrate the release of our new Venue headphones. The show was announced day of and with over 1000 RSVPs there was a brief moment of panic the show might end up too packed. Even pouring rain and thunder couldn't stop the show goers as the line wrapped around the block by 6pm.
After an energetic genre defying opening set by BAYli, Smino took the stage with full band in tow to an anticipatory crowd. The intimate setting of Elsewhere's Zone One room could barely contain the audience, and the stage could barely fit the band. Traveling with a drummer, dj, guitarist, bassist, keyboardist, and two backing vocalists, Smi's band is a tight unit that more than does justice to his recordings as they punch up and interpret the beats with concise confidence.

Smino's your most charming uncle holding court at a family barbecue while he's on stage. He saunters back and forth keeping prolonged eye contact with the audience, regaling them with tall tales of exploits and accomplishments while expertly balancing a cup of brown liquor in his right hand, never to let a drop fall. The crowd was there to complete every line as the show quickly turned into a sing-a-long as smashes like "Anita," "Netflix & Dusse" and "Wild Irish Roses" became even more magnetic in a live setting.
Watch the Podcast
Watch Smino's Full Performance Below.

But on a personal note, the stand out moment for me might have been his cover of my favorite (read: best and most slept on) T-Pain single, the ultra vibey glitched-out banger "Chopped & Screwed." As he started into the warbly "YAAA-EEEH" in pitch perfect T-Pain autotune, I had a moment of clarity as to why I might love Smi's music so much. With tiny tears of elation in my eyes, it dawned on me that while all musicians are an amalgamation of influence, perhaps when the influences are that similar to your own (check my twitter TL, I randomly post that YouTube video no less than twice a year) the bond becomes that much stronger.