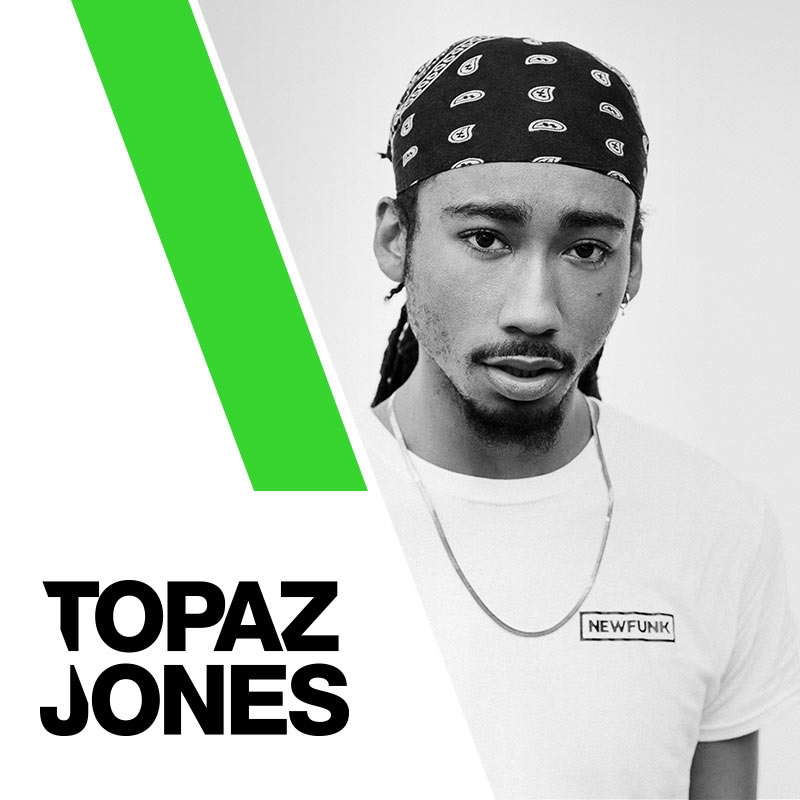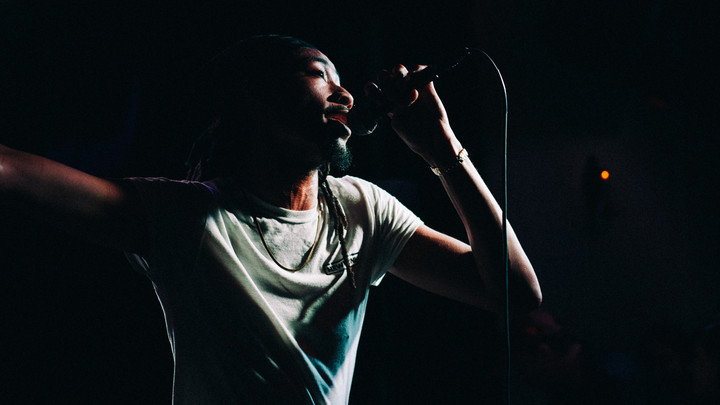 Topaz Jones performs his George Clinton-esque party starter, "Toothache" at Berlin.
In the very intimate basement space that is Berlin's in New York City, Topaz Jones rushed the stage like a sports announcer had just introduced him at a championship game. His energy was continually contagious to the showcase crowd of about 40 that were packed in like sardines. Topaz is quick to smile, eager for dance interludes, and excited to share his knowledge of funk with the reciprocal crowd.
Jones' music is rap at it's base, but the funk is definitely in his soul. His father was a funk musician and Topaz grew up watching and learning everywhere from his dad's home studio to following him to wedding gigs later on. The music he grew up with clearly holds a dear place in his heart. His productions are lush, filled with wide sonics and uptempo grooves that utilize both modern rap aesthetic and throwback funk homage.
Watch the Podcast
Cruising through his catalog with bangers like "Howlin' to the Moon," "Toothache," and his collaborative effort with Pell, "Winona," Jones would take breaks to explain bits and pieces of his past and influences, and how it was reflected in his music. By the time he got to the final song of his set, the bouncy smash "Tropicana", the crowd of friends and followers was still excited to gleefully sing along.
Go check out his recent releases A Side / B Side 1, 2, and 3 on your favorite streaming platforms!